Welcome to the Orgelbouw Wuyts Website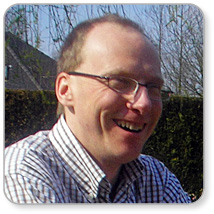 Manufacturing pipe-organs and therefore using a computed numerically controlled cutting-device may seem incompatible at first sight. However, the combination of this craftsmanship with digital technology can render rather surprising results, so long as the character of each discipline is respected.
As organ builders, we first applied digital cutting exclusively to the manufacture of pipe organs. With the passing years, this orientation naturally led us to the production of complex pieces in small quantities with great precision.
Currently we apply our savoir-faire to various disciplines.
The use of high-performance CAD/CAM (Computer Aided Design/Computer Aided Machining) software allows us to efficiently translate technical drawings and CAD files into machine tooling language.
Pieces destined for cutting are affixed to a table which pivots under the head of the machine, equipped with a cutting tool. This procedure considerably increases the stability of the tools and the precision of the work.
The following pages attempt to demonstrate the multitude of possibilities. For any additional information, please send enquiries to us via the contact form.